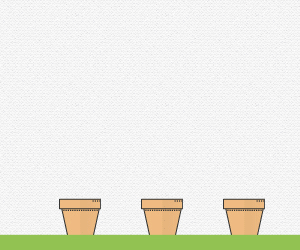 When it comes to applying SEO techniques to a WordPress site or blog, it pays to familiarize yourself with the popular content management system. The more you know about its features and capabilities, the better you can use them in search engine optimisation. Below are a few things you should acquaint yourself with among others.
Install an SEO plugin.
No, you mustn't think that plugins are the answer to everything WordPress related. But SEO is one area where you can really benefit from them. There are many aspects of search engine optimisation that apply to WordPress. A good SEO plugin can save you time and make the process easier.
One of the most popular plugins out there is Yoast, available in free and premium versions. Yoast monitors a post as you write it, so it is rather like having an SEO expert coach you as you go along. Among other things, you can set a target keyword, write a custom title, clean up permalinks, test for readability and optimise meta descriptions.
Use SEO-friendly permalinks.
The best structure to use for SEO would be the "postname" format. A good post name should include your keywords and not be too long.
To set permalink structure on a new blog, go to Settings and choose Permalinks. Under Common Settings, select Post name and click Save Changes. See WordPress' official codex for full instructions at codex.wordpress.org/Settings_Permalinks_Screen.
Dates take up space in your URLs and serve no useful purpose, especially with evergreen articles. If you want to display post dates, you can use a WordPress theme that displays said information.
WARNING: Do not just change the permalink structure of your WordPress site without planning. If you have been using a different format (such as a dated format) for a long time and have a lot of existing content, changing the permalink structure may hurt your site. You will need to set up redirects to avoid losing valuable traffic. Yoast has tips here for redirections: yoast.com/wordpress-seo-url-permalink/
Optimise your blog posts.
Instead of using the same title or a generic description for all posts, make each one unique. Whenever you write a new post or page, check areas such as the title, meta description, sub-headings and summary. If you have difficulty identifying these, a good WordPress plugin may help.
Title is usually what people will notice first in search results, so it is important to write a unique, descriptive and accurate title.
Summary. In a list of posts, does your blog display a summary instead of a snippet or full article? Write a unique summary of each article then, focusing on keywords.
Meta description. This block of text will appear in search results if relevant to a search query. It should briefly and accurately summarize the contents of that page. Each article on your site should have a unique meta description and contain target keywords.
When composing your posts, do so naturally. Do not repeat the same keywords too often in a single post. Make it look and sound natural. If it sounds forced to you, it probably will sound that way too to search engines. The days of keyword-stuffing are over.
SEO is ongoing work. But you need to start somewhere. Going with a solid SEO plugin for WordPress, choosing a sound permalink structure and optimising your posts individually can help get you started.