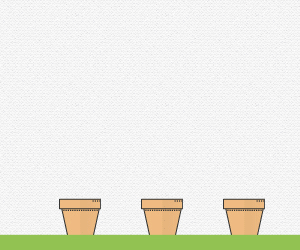 Many people who are seeking extra or a full-time income working from home turn to affiliate marketing. Unfortunately, the failure rate for new affiliate marketers is quite high. Failure happens for a number of different reasons, but the most common reason for affiliate marketing failure is failure to have an affiliate marketing business plan, and a good business plan includes a marketing strategy.
Affiliate marketing is a business, and just like any other business, there must be a business plan in place. A business plan is essentially a formally written set of goals for the growth of the business. Different types of businesses have different components in their business plan. For example, many businesses will include a mission statement. Some will include financial goals for a specified amount of time. Others will include information regarding how certain situations will be handled from a legal standpoint. There may be product development plans as well. Depending on the business, a business plan can easily become a very complex document.
A complicated business plan is not needed for affiliate marketing, but a good marketing plan is required. After all, your job as an affiliate marketer is marketing. You will spend about 95% of your work hours marketing the product, and about 5% of your time doing administrative work, such as cleaning up your email inbox, printing and filing important hard copy papers, paying bills, and collecting and organizing tax documents and information. So, the marketing strategy is the most important part of your business plan.
Start by making a list of all the options available for marketing your affiliate product. Take the time to read the terms and conditions of the affiliate programs you have joined. Some types of marketing will not be allowed, and you need this information in order to make your marketing strategy.
Options that may be available to you will be blogging and guest blogging, search engine marketing, social marketing, buying advertisements on other websites, making videos, doing podcasts, hosting webinars, and email marketing. These are some of the outlets available for your marketing, but knowing where and how you will marketing the product is only a part of your marketing plan – not the complete plan.
The rest of your marketing plan should contain marketing materials, or at least a basic description of the marketing materials you plan to use. This may include banner ads, video and podcast topics and scripts, email messages, notes for a webinar, and a plan for either writing blog posts or curating content for your blog. However, there is more.
You also need a marketing schedule. How often will you host webinars? How often will your emails go out to your list? How often will you make posts on your blog, or do guest blogs? A schedule is vital. The marketing schedule you develop will be used to create your daily or weekly work schedule for your affiliate marketing business.
Your marketing strategy should include information regarding where each affiliate product fits into your sales model. For example, you may start out by offering your potential buyers an informative free ebook, video, or report related to the product or service. Following that, you may want to create a product you can sell to this group at a cost lower than the affiliate product, which will lead to the affiliate product.
You could also use the suite model. This means you become an affiliate for numerous affiliate products that all complement each other. For example, your interest may be photography. You could become an affiliate for various photography books, cameras, developing products, and so much more. If it is related to photography in any way, you can include it in your suite of products.
As you can see, there are many things to consider, and many decisions to be made. You may think you want to do it all. You want the blog, the videos, the podcasts, emails, and webinars. Unfortunately, it all requires time, and some of it requires money. Choose the marketing outlets and materials that will work best for what you are selling, and for the people you will be selling the product to. If you spread yourself too thin, you will fail. However, if you are set on doing it all, you should strongly consider farming out some of the work to a virtual assistant or to freelancers.
If you are serious about your affiliate marketing business, make a business plan with a strong marketing strategy. Choose the products you will promote carefully, and again, read the terms and conditions before signing up. Finally, begin each day of work with a plan for your day, including your marketing plan for the day.